Research focus
Development of algorithms for image processing and image analysis – in particular in the areas of registration, reconstruction, tracking, segmentation and modelling.
Translation to applications in medical image computing – in particular for computer-aided detection and diagnosis, computer-aided treatment planning, computer-guided interventions and therapy, modelling of complex biological systems.
For more information about current projects please look at the website of our research group BioMedIA. A list of currently active research grants can be found here.
Methodology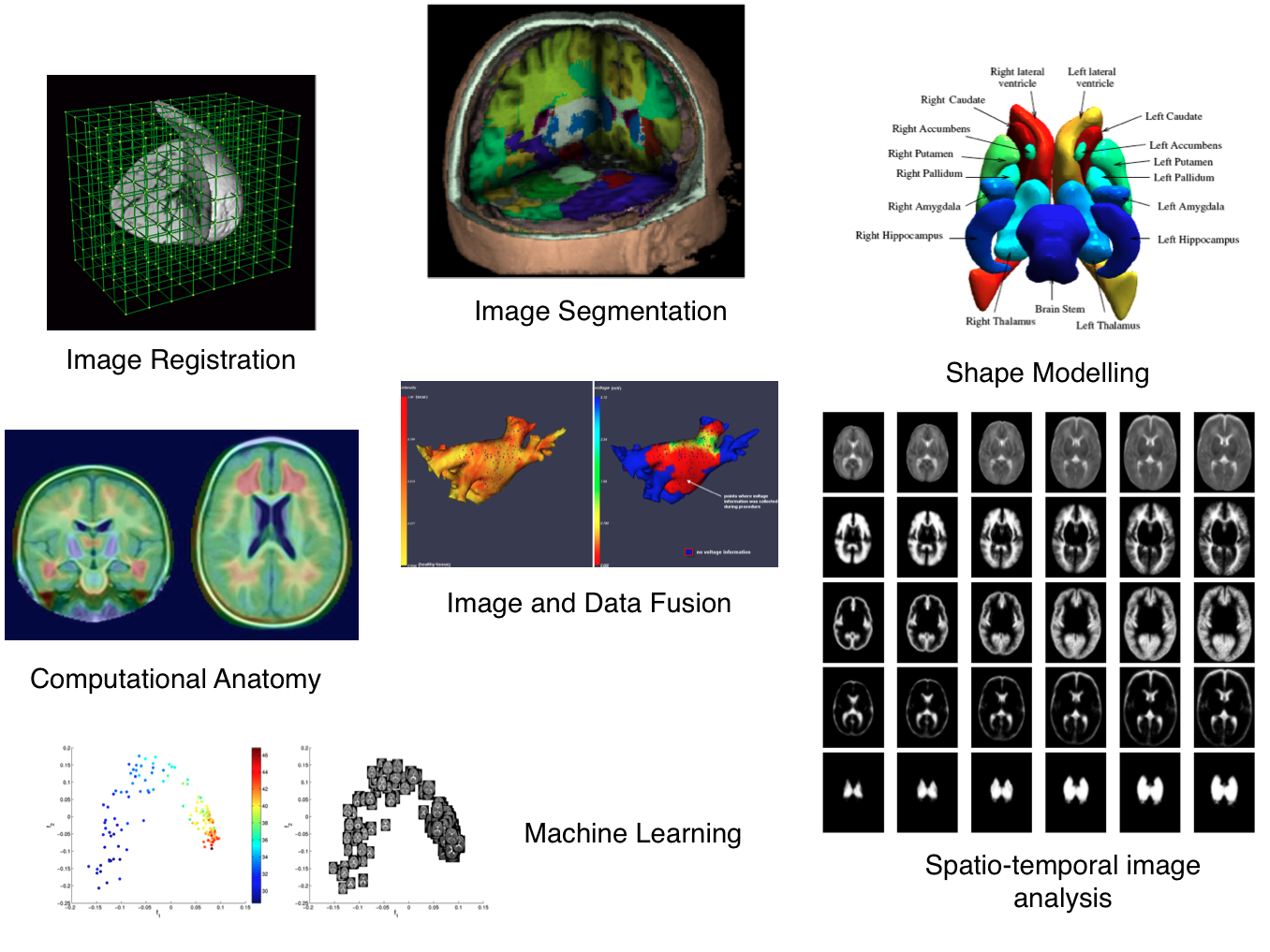 Applications